New Sales Manager in the US ready to strengthen cooperation with new and existing customers
There are many great reasons to start the new year in good spirits. One of them is Wila's growth journey over the past year. With the employment of a new member of staff in the US, Wila hopes to expand and strengthen cooperation with both new and existing customers.
Felicity Plansky will assume the newly created position as Sales Manager for the US as of 1 January 2023. With Felicity's 28 years of experience within Membrane Process and Technology, the ambitions are to continue and strengthen cooperation with existing customers and win new markets in the US.
"I am excited to represent Wila in the US. I see a huge opportunity to grow the existing business that the Wila team has already developed through supplying high-quality products to the membrane industry. I am looking forward to finding new industry segments to grow into and to expanding the distribution of Wila products"

Felicity Plansky, Sales Manager at Wila A/S
Driven, friendly and experienced
Felicity lives in Hudson, Wisconsin in the Upper Midwestern US, and is used to working remotely from corporate headquarters as her previous position was home based working as Membrane Programme Manager across the USA. She moved to the US in 1996 but is English of birth and her family lives in England. This is the first time she is to work for a Danish company.
"I feel very excited about joining a Danish company. To me, the Danes are associated with a very high level of trust and integrity, with a great work ethic, together with exceptional commitment to product quality. Being from England, I am really looking forward to working with a European team." says Felicity Plansky.
Felicity Plansky describes herself in three words: Driven, Friendly and Adaptable. And with her many years in the industry and great dedication to the profession, you can safely add Experienced and Passionate.
"I have worked in the membrane filtration industry for over 25 years in various capacities, starting my career in the UK working for an American OEM as a Membrane Project Engineer. After transferring to the US with the same company, I moved to work for a membrane manufacturer (Koch) and then for a large global chemical supplier (Ecolab) for whom I managed the Ultrasil membrane product line. I am now joining Wila from another US-based chemical supply company whose membrane program I have managed for the last 9 years. This combined experience has enabled me to develop a very extensive industry network, not only in the dairy industry, but also in the egg, plasma, food, juice, beverage -and brewing industries, where there are significant business growth opportunities" states Felicity Plansky.
Great ambitions for the US market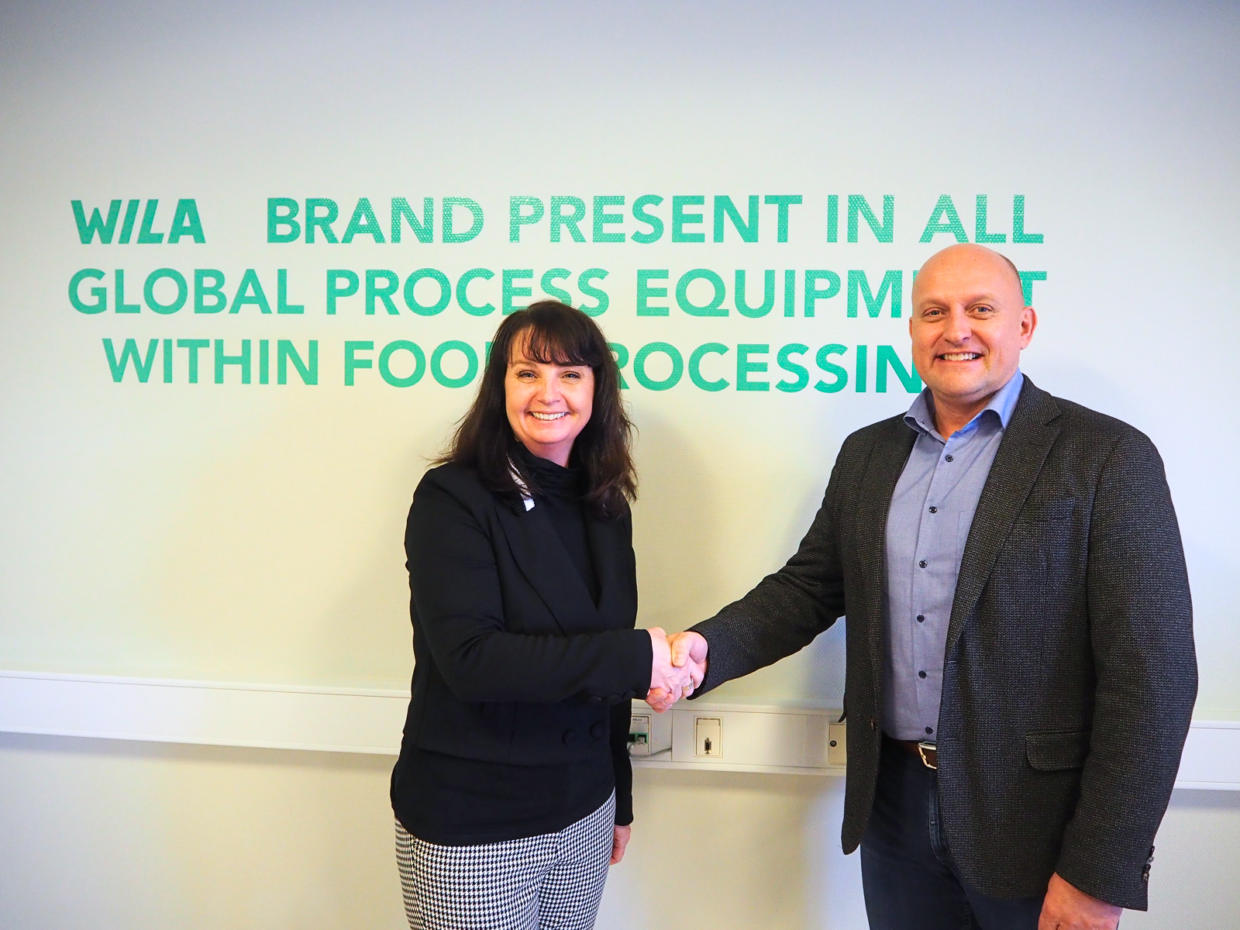 Steen Nordmark, CCO at Wila, is excited to have Felicity on board and is sure that she is the perfect match for Wila.
"As part of the expansion of the globalization of Wila I am really pleased to announce Felicity Plansky has been hired to be responsible for the US market. She has extensive experience from the membrane market in the US and will be responsible for growing the US market. We have for quite some years been present in the US market and seek to grow this business even further. I am confident we have found the right person with the right market knowledge and network in the US"

Steen Nordmark, CCO at Wila A/S
Felicity looks forward to representing such a quality company as Wila.
"I will be representing products that are top of the range and working with the people from Wila. They are some of the nicest people, and they have an ambitious vision for the growth of Wila in the US. And I am really excited to be part of it." says Felicity Plansky.
Felicity has great ambitions for Wila in the US and is convinced that a very good collaboration will take shape across continents and time zones.
"I feel strongly that there are great advantages to be gained by Wila having a sales presence in the US. For existing customers, there is the convenience of overcoming a 6-9-hour time difference but also of having someone they know, respect and trust."
"I believe we can build on this to grow the current business with these customers and look at future opportunities with new OEMs within the dairy & food segments as well as the pharma, industrial, and other industry segments that use membrane filtration." states Felicity Plansky.