Tubular heat exchangers
Tubular heat exchangers are highly used in the food and beverage industry and in connection with many applications such as CIP units. In the food and beverage industry tubular heat exchangers are often used in systems to reduce or eliminate microbials to make products safe for consumption and to extend their shelf life. A tubular heat exchanger may also be used to heat or cool products prior to filling, drying, concentration or other processes.
Wila's focus on our customers' needs and on optimisation has resulted in a range of heat exchangers in two shell diameters and two pressure ratings under a main category named "THE" (Tubular Heat Exchanger). These heat exchangers are the optimum ones for most projects, but other types of exchangers and exchangers in other sizes are available from us as well.
Wila tubular heat exchangers benefits
3A and PED certified hygienic top-quality design   
Customer-specific designs to achieve the correct heat transfer.  
The choice of tubular heat exchanger relates to the particular product for which it is going to be used, and this may revolve around particle size or viscosity. Complex and demanding products require tubular heat exchangers with a more complex design to achieve the correct heat transfer.
| Shell | Max pressure | Max flow | Max effect | Service connections | Product connections |
| --- | --- | --- | --- | --- | --- |
| Ø129 | 40 bar(g) | 80 m3/h | 800 kW | From 1.5″ to DN50 | From 2.5″ to DN125 |
| Ø209 | 40 bar(g) | 200 m3/h | 2000 kW | From 1.5″ to DN50 | From 4″ to DN150 |
| Ø133 | 60 bar(g) | 70 m3/h | 750 kW | From 1.5″ to DN50 | From 2.5″ to DN100 |
| Ø209 | 60 bar(g) | 140 m3/h | 1400 kW | From 1.5″ to DN50 | From 3″ to DN100 |
Connections are as standard for heavy duty SSH clamp rings or stronger, though other types and sizes are available as well.
The following constitutes the various main types:
THE Concentric product connections.
THEA Concentric product connections with 3A-certificate.
THEX Eccentric product connections.
THEXA Eccentric product connections with 3A-certificate.
Sanitary Standards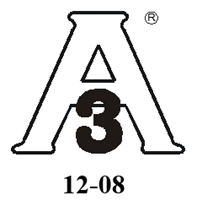 3-A Sanitary Standards, Inc. was incorporated as an independent not-for-profit corporation in 2002 dedicated to the mission of advancing food safety through hygienic equipment design. The membership consists of four associations: American Dairy Products Institute, International Dairy Foods Association, Food Processing Suppliers Association and the International Association for Food Protection.
Today's 3-A SSI maintains a large inventory of design criteria for equipment and processing systems developed using a modern consensus process based on ANSI requirements to promote acceptance by USDA, FDA and state regulatory authorities. 3-A SSI oversees the 3-A Symbol Authorization program and other voluntary certificates to help affirm the integrity of hygienic processing equipment and systems.
At Wila we have a range of Tubular Heat Exchangers which are 3A certified, please contact our sales department for more information.