Membrane housing
In the food and beverage industry membrane housings are often used in systems to reduce or eliminate microbials to make products safe for consumption and to extend their shelf life. We produce membrane housings for membrane filtration in the food industry for liquid-containing products such as juice, beer, soy, whey, milk, milk powder, chocolate etc.
Wila membrane housings benefits
Top quality and hygienic design
Flexible customer-specific designs available
Our base range membrane housings are designed for 4", 6" and 8" membranes, 1 to 6 elements, with pressure rating up to 64 bar. The 4" and 6" housings' blind and permeate ends consist of standard dairy clamp ferrule connections while a slightly modified aseptic clamp assembly is used for the 8" low pressure housing. Both higher pressure 8" housing versions have O-ring sealed dished ends with a special circlip-like locking ring for easy membrane replacement and cleaning.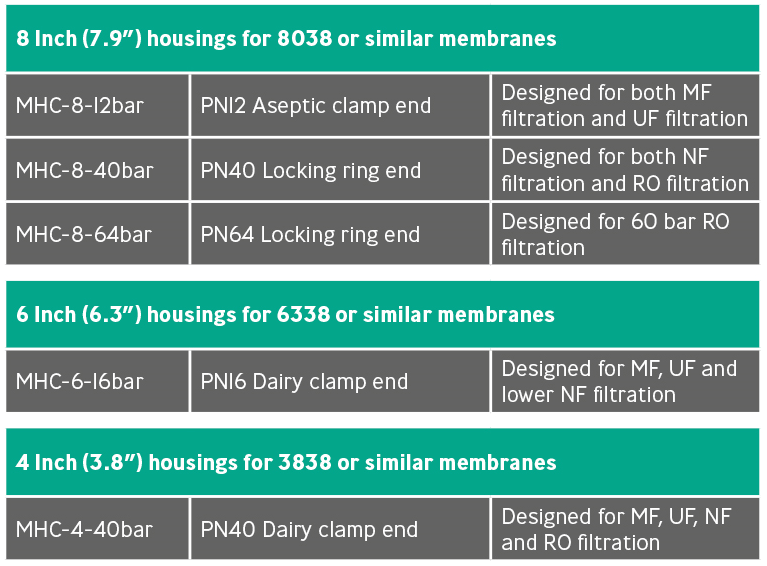 MF = Micro Filtration, UF = Ultra Filtration, NF = Nano Filtration, RO = Reverse Osmosis
The membrane housings' feed and retentate side ports are made by collaring the housing shell, which gives smooth and easy to clean openings. All materials, welds, grinding and other finish is of the highest dairy standards. Optionally, due to their design, optimised manufacturing processes and high quality, the membrane housings can be delivered with a 3A approval.
Sanitary Standards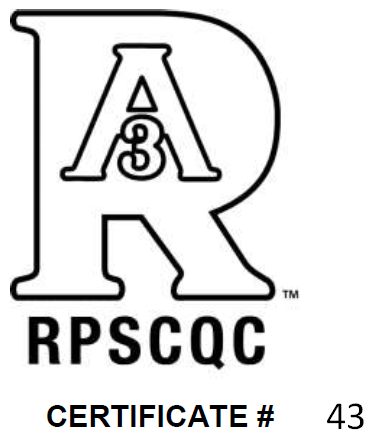 3-A Sanitary Standards, Inc. was incorporated as an independent not-for-profit corporation in 2002 dedicated to the mission of advancing food safety through hygienic equipment design. The membership consists of four associations: American Dairy Products Institute, International Dairy Foods Association, Food Processing Suppliers Association and the International Association for Food Protection.
Today's 3-A SSI maintains a large inventory of design criteria for equipment and processing systems developed using a modern consensus process based on ANSI requirements to promote acceptance by USDA, FDA and state regulatory authorities. 3-A SSI oversees the 3-A Symbol Authorization program and other voluntary certificates to help affirm the integrity of hygienic processing equipment and systems.
At Wila our membrane housing are 3A certified, please contact our sales department for more information.